Plain and simple...this guy is BAD. Just listen and read Sunday Morning to see all the cool creative things he puts into it.

Adrian Young - Downloadable PDF Drum Chart of Sunday Morning $1.99


***z-adword264-30.html******z-adword264-30.html***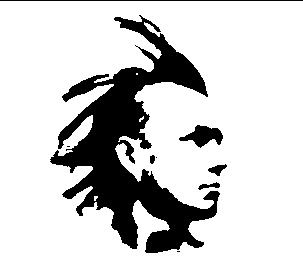 Young uses Orange County drums, DW pedals, Remo Drumheads, and Zildjian Cymbals.
Young also has a signature Zildjian stick bag and signature drumsticks.
Cymbal Set includes - A Splash Brilliant
A Custom Projection Crash
Z Custom Mega Bell Ride
Oriental China Trash
Adrian Young (born August 26, 1969, Long Beach, California) is the drummer for the rock band, No Doubt.
Biography Young's parents were hippies.[1] He has three brothers: Alex, Damian and Aaron.
Adrian was exposed to rock music very early by the 1990s California music scene. He became a fan of the band No Doubt from the start, attending their concerts after they formed in 1987. The same year he began playing the drums. In 1989, No Doubt announced that they were looking for a new drummer, and Young auditioned. At the audition, he lied saying that he had been playing for some time now.
Adrian is known among fans for his affinity for wearing thongs during performances, and rebellious hair (mohawks, etc...) He can often be seen topless and in his thong in the band's music videos.
When not performing and touring, Adrian likes to spend his time out on the golf courses as he is an avid golf player.[2] Young participated in VH-1's Fairway to Heaven during 1998 and caught the eye of former shock-rocker and golfer Alice Cooper.
In October 1999, on the last night of the California Club Tour at The Fillmore in San Francisco, California, Adrian proposed to his girlfriend Nina Kent on stage in front of the thousand-plus fans. Young kneeled down on one knee, professed his love and asked her to marry him. On 16 January 2000, Young married his fiancée, Nina Kent. Kent gave birth to a son, Mason James Young on 9 February 2002. During gaps between No Doubt albums, Young tours with such bands as Bow Wow Wow and Bing Ji Ling, playing the drums. He also played the drums on many of the tracks on Here's to the Mourning, the 2005 album by alternative rock band, Unwritten Law, as well as the 2006 release "Awakened by Silence" from the band VAJA.
Adrian Young will play on Rockstar: Supernova runner-up Dilana's upcoming album. On 28 November 2006, Dilana released the first singles "Supersoul", and a cover of The Police classic "Roxanne" on iTunes, Napster and other digital download websites.
He will also play drums on Scott Weiland's second solo album recorded by Steve Albini.
Back To THe Top Of The Adrian Young Page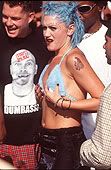 [
?
] Subscribe To This Site